New in Zuoz: The classic from St Moritz. La Stalla offers a feel-good atmosphere, Swiss and Engadine specialties, a legendary cheese fondue and – as many say – the very best pizza.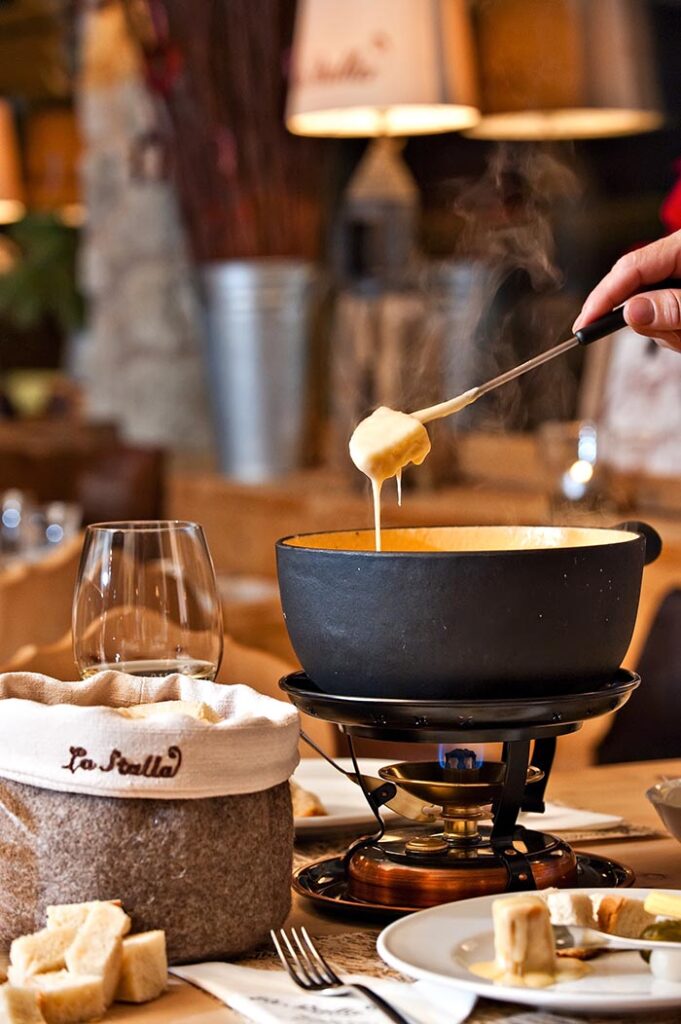 "We love La Stalla".
We have often heard this sentence from our guests and for us this is the nicest compliment we can imagine.
Because it embodies what we do every day and love to be: your hosts.
From St. Moritz to Zuoz. The story of La Stalla is that of countless guests from all over the world who come to St. Meet Moritz for a wonderful evening – year after year.
Now it's time to share and expand this beautiful story. That is why we are opening another La Stalla in Zuoz.
We look forward to your visit.
Precious Swiss stone pine, granite from Bergell, fine fabrics and great attention to detail.
Everything in La Stalla is a reference to the most beautiful valley in the world: from the Engadine for the Engadine.
Pure pleasure and fine, exquisite ingredients.
All dishes are also available to take away.
We are open daily at the following times: